> Founding Meeting Paris (4-5 April 2005)
Coordinator's opening address :
"As part of the last ASIC conference in Bangalore/India, a round table was organised at the initiative of Dr Naidu coffee board of India to discuss the possibility and interest of an international commitment to work jointly in the area of coffee genomics. About 50 scientists from 13 different countries attended the round table. There was a general consensus for initiating an international effort on coffee genomics.
In order to implement the proposed initiative, it was decided to have an interim working group "coordinated by Agropolis, France and chaired by Prof. Andre Charrier.
Consequently, and in order to respect our mandate, we decided to organise the ICGN meeting in Paris under the umbrella of ASIC.
Furthermore, I would like to give thanks to USDA that supports the participation of several representatives from coffee producing countries and to my collegues C. Montagnon (CIRAD) and S. Hamon/A. de Kochko/Ph. Lashermes (IRD).
As mentioned in the minutes of the Bangalore Round Table, the main objective of this meeting is to discuss and agree scope, structure and modalities of implementation of the ICGN. Some of the most important issues have been also pointed out in the concept note. I wish free and constructive discussions and sincerely hope that the ICGN will move forward."
Prof. André Charrier.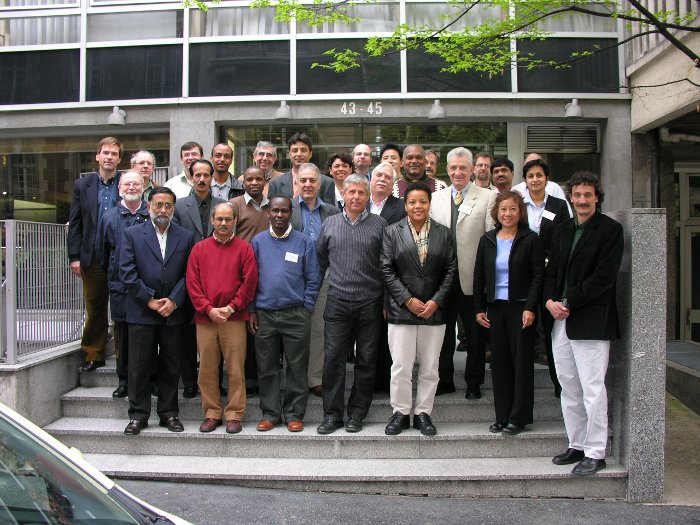 List of participants :